Collective ceramics & textiles exhibition
1-30 June 2023
Galerie des Augustines
6 place des Augustines
Marseille (13), France
Some of my abstract contemporary embroideries are displayed together with felted objects by Ghislaine Garcin, ceramics from Ici l'Atelier and Susan Jane Mackie.
An exhibition imaginated by Catherine Coudurier, in the gallery of photographer François-Louis Athenas.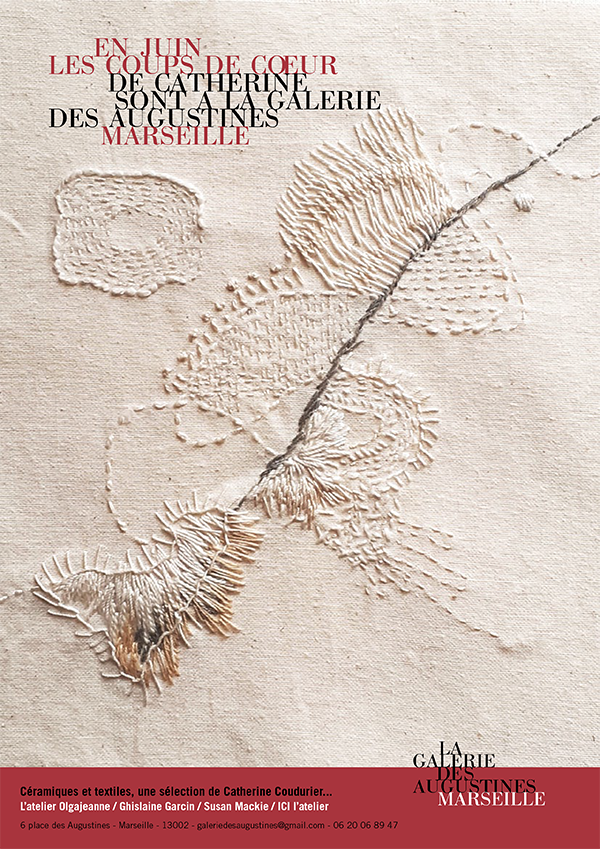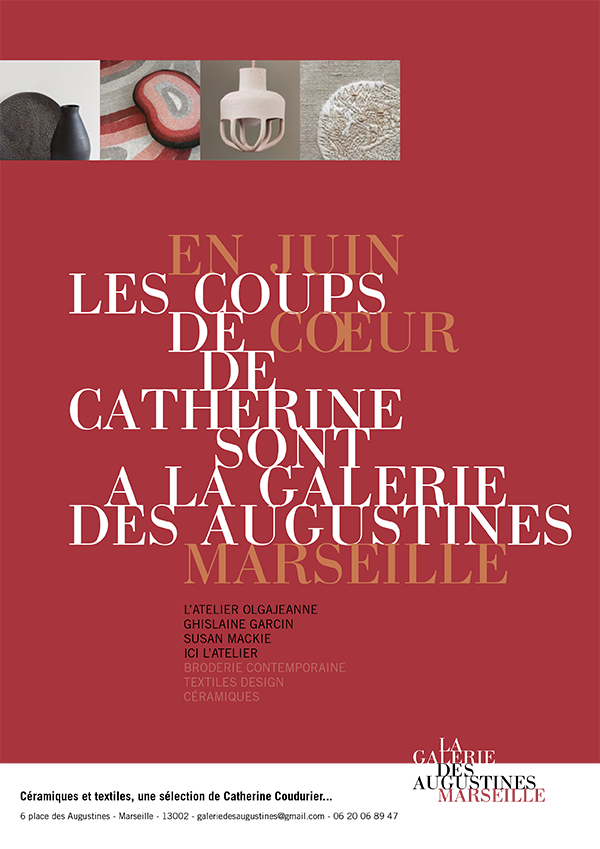 Collective craft & design exhibition
15 September – 31 December 2022
Musée d'Histoire de Marseille
Marseille (13), France
L'Objet d'une Rencontre exhibits four-handed creations of twenty designers-craftsperson pairs on the theme of cultural transmission through the migration of objects, from the perspective of aesthetic influence and uses, diversity and exchanges between cultures.
Rencontres Lacydoniennes
Textile installation, in collaboration with textile designer and weaver Manon Garcia Del Barrio.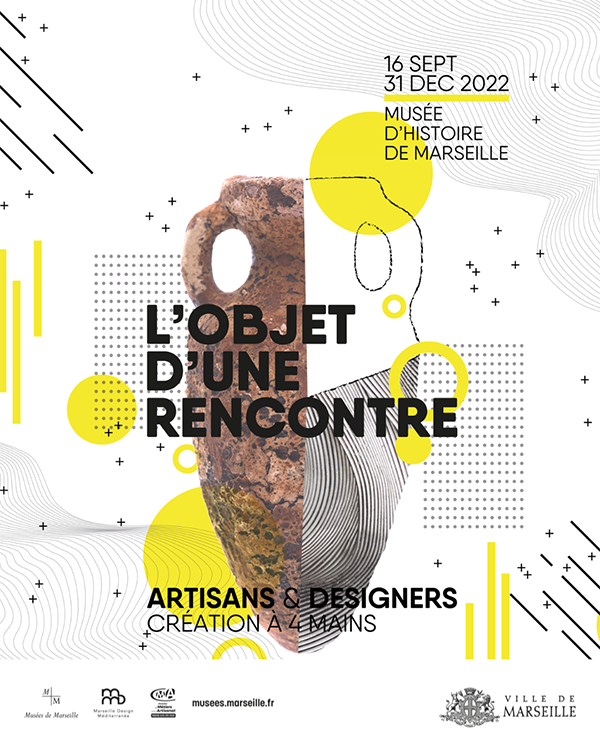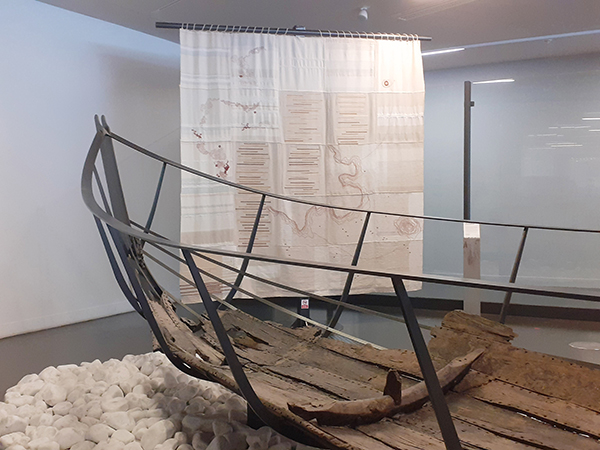 Collective textile installation
11 – 13 June 2021
Chapelle du Couvent Levat
Marseille (13), France
During Open Days of Couvent Levat, a collective textile installation in the exhibition space of former white chapel, together with Harumi textile .
Her seasons, her desires
Textile installation.
Illustration by Elodie Lascar
Picture by Cyril Becquart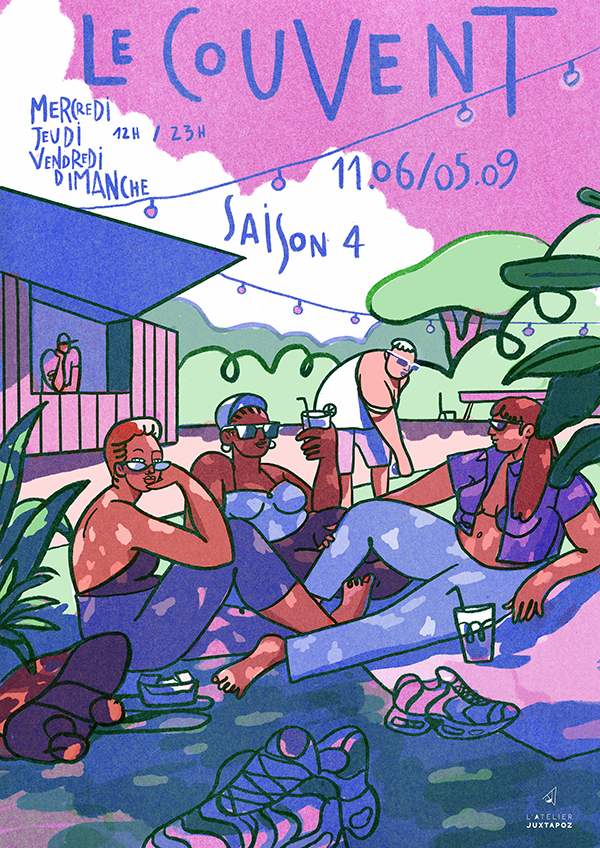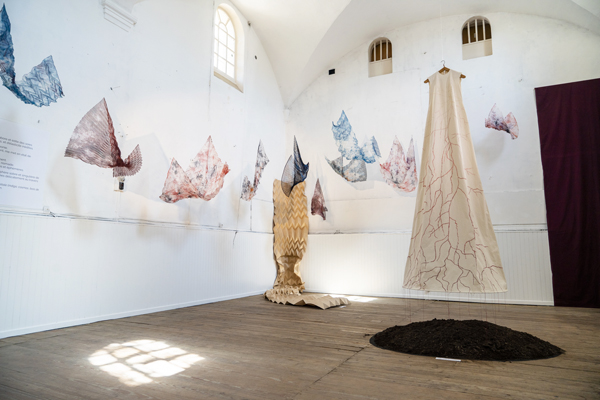 Laid, Beau, Sublime ? Exhibition
17 October 2018 – 6 July 2019
Préau des Accoules
Marseille (13), France
For Préau des Accoules children art Museum in Marseille, France, "Laid, Beau, Sublime ?" exhibition (trans. : Ugly, Beautiful, Sublime ?), creating, making and styling of an educational game about head adornments, exclusively made made from upcycling, in relation with Martial Raysse's sculpture "Bird of Paradise".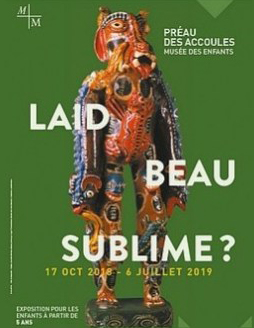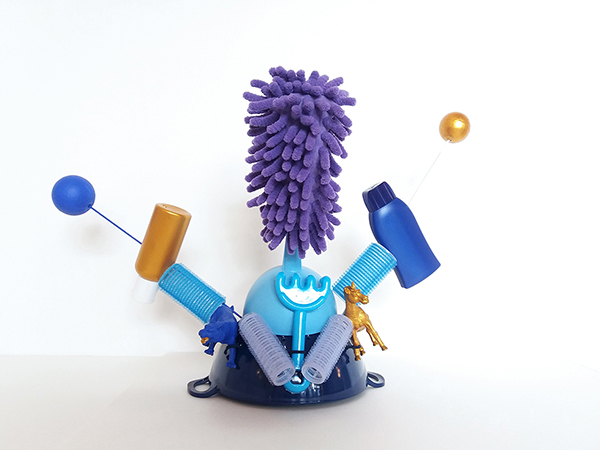 Bijoubijoux !
a contemporary jewelry collective exhibition
from 12 to 20 May 2018
Invisible Galerie
Marseille (13), France
"… de pacotille, … de famille, … précieux, … ethnique, … d'artistes ou assortis à une tenue de soirée.
Dans les boites à … , le témoin de la naissance d'un enfant ou de la mort d'un parent se love à côté d'un souvenir de voyage ou de festival.
Il n'y a pas un … mais des …
L'expo … … rassemble 6 créatrices affranchies des codes de la joaillerie ou du … fantaisie. C'est une invitation à reconsidérer le … et le découvrir sous de nouvelles facettes."