Abstract inner landscapes
Esoterika Topia, appliqué abstract embroideries
I created this small embroideries collection, thinking about how to reduce the footprint of artworks.
I sometimes use several pieces of textile stitched together as a base for my embroideries, instead of cutting out another piece of fabric at the right mesures.
For this artworks I used scraps from fabrics that I recently found in Le Couvent's attic, the artists center where my workshop is settled in Marseille, small pieces of luxury fabrics that I had carefully saved since I left my job in a womenswear house many years ago, and draping fabric leftovers from my own textile studio.
I arranged small abstract lanscapes, associating various pieces of colorful rich textiles to the "poor" offwhite cotton draping textile, connecting all of them together with a few stitches.
Each arrangement is reflecting the emotions I had while doing this work.
This serie enabled me to come back to colors, and to introduce some mouvements and relief in my embroidery artpieces.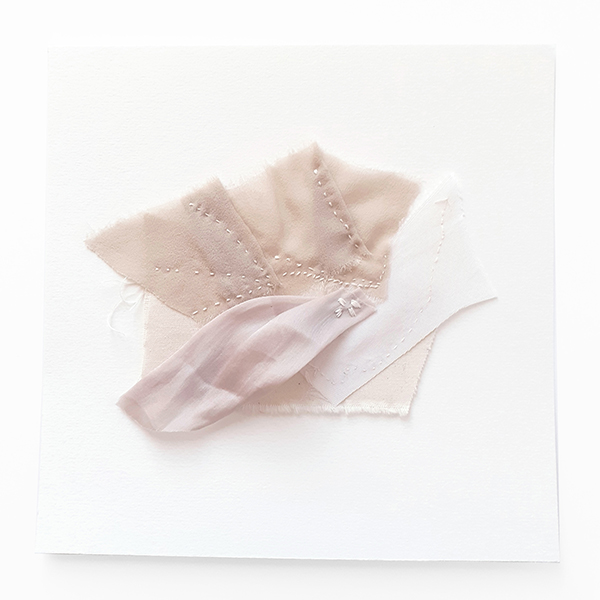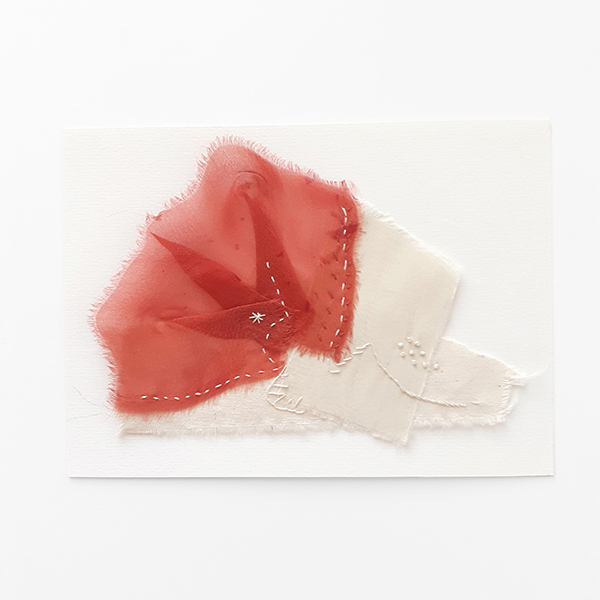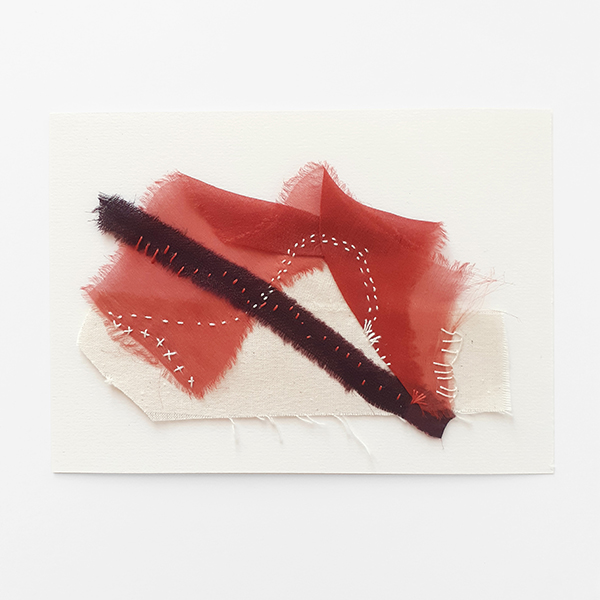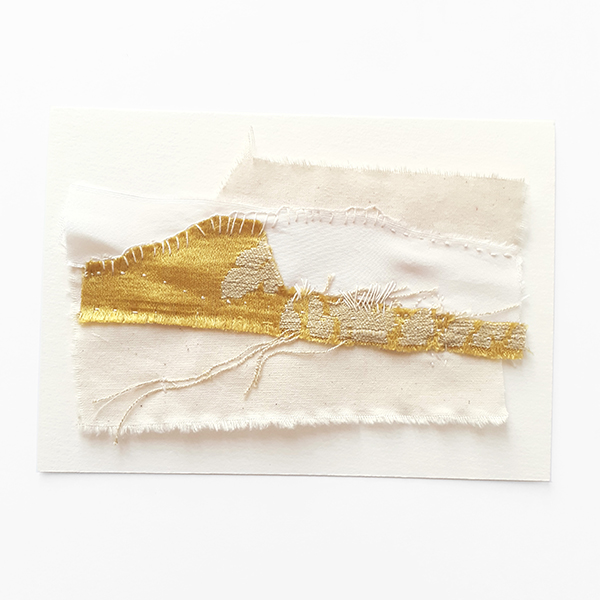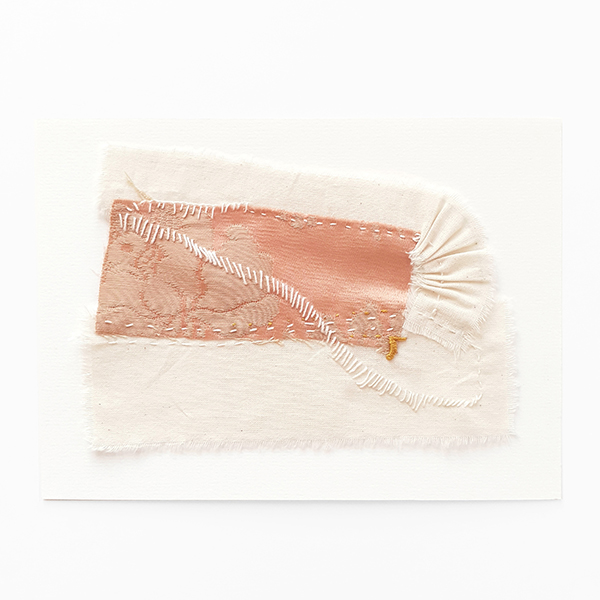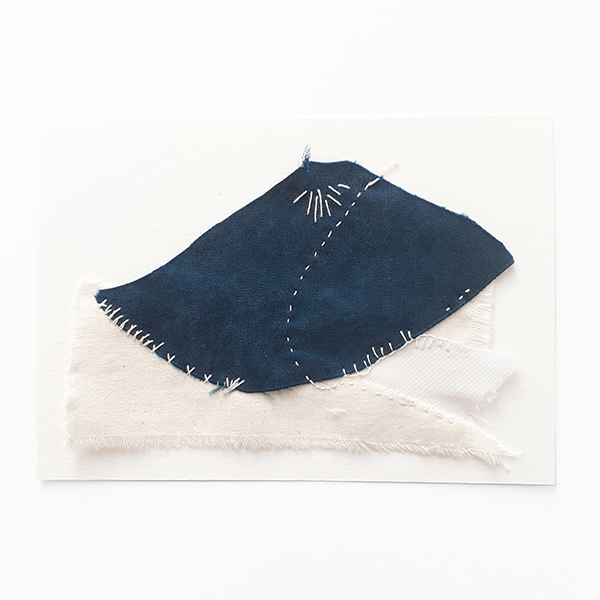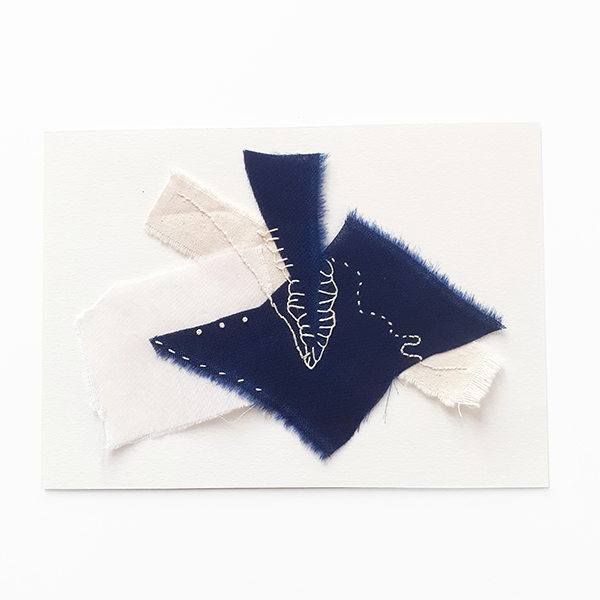 Esoterika Topia n°24, December 2021
silk chiffon, silk faille, silk satin, cotton draping fabric, cotton threads, 13x18cm
Esoterika Topia n°20, December 2021
madder diyed organza, silk faille, cotton draping fabric, cotton threads, 13x18cm
Esoterika Topia n°18, December 2021
madder diyed organza, silk gazar, cotton draping fabric, cotton threads, 13x18cm
Esoterika Topia n°5, November 2021
rayon and linen brocade, silk faille, cotton draping fabric, cotton threads, 13x18cm
Esoterika Topia n°1, November 2021
polyester brocade, cotton draping fabric, cotton threads, 13x18cm
Esoterika Topia n°8, November 2021
duchesse silk satin, silk faille, cotton draping fabric, cotton threads, 13x18cm
Esoterika Topia n°11, December 2021
silk gazar, silk faille, cotton draping fabric, cotton threads, 13x18cm