"Here is what happens when I think of you"
Serie of 8 personalized hand embroidered greetings for year 2020
This project is born from my desire to find another way of sending greetings for the new year, in reaction to less and less personified means of doing them.
As far as I noticed, people don't call, don't leave any vocal messages, or don't even text anymore. Many of them apparently just post a global message on their profile from a social network or another. Or in private groups, like the one existing for my family on Facebook, for instance.
So I decided to send very personal greetings to some of my friends, close to my heart, who most of them live now far away from me.
Since the beginning of 2018 I work on intuitive stitching : I embroider fabric on the base of an abstract drawing made of one single pencil stroke, attempting to get away from aesthetic matters, while « simply » translating with the thread and various stitches, emotions that I feel at the moment.
Regarding 2020 new year greetings, I chose to experiment and see what would happen, if I spent one and a half or two hours, only thinking about someone precisely, and stitched at the same time.
Like if we were actually meeting, me having an inner conversation with her or him.
Like an illustration of what ties me to this person, a precise memory, a characteristic trait of her/his personality, or what comes to my mind when I think of her/him.
And then to send her/him these embroidered thoughts by mail, as greetings for year 2020.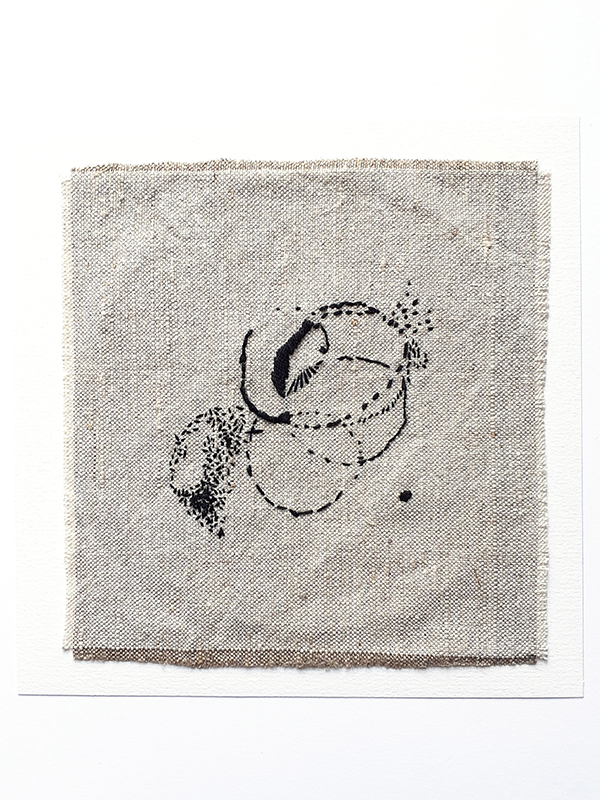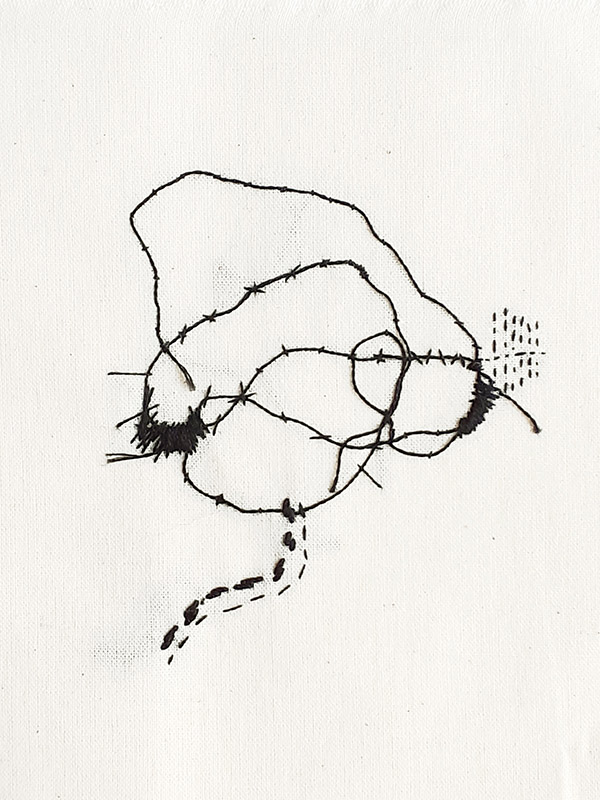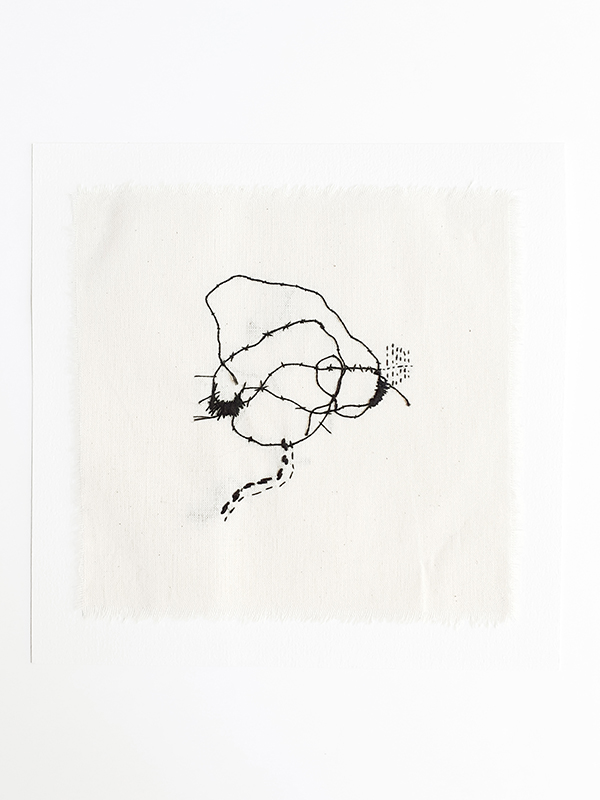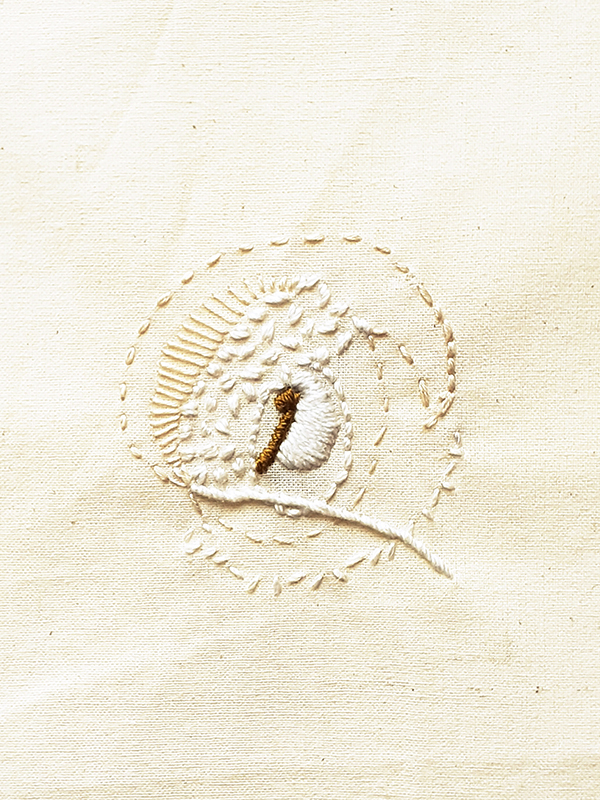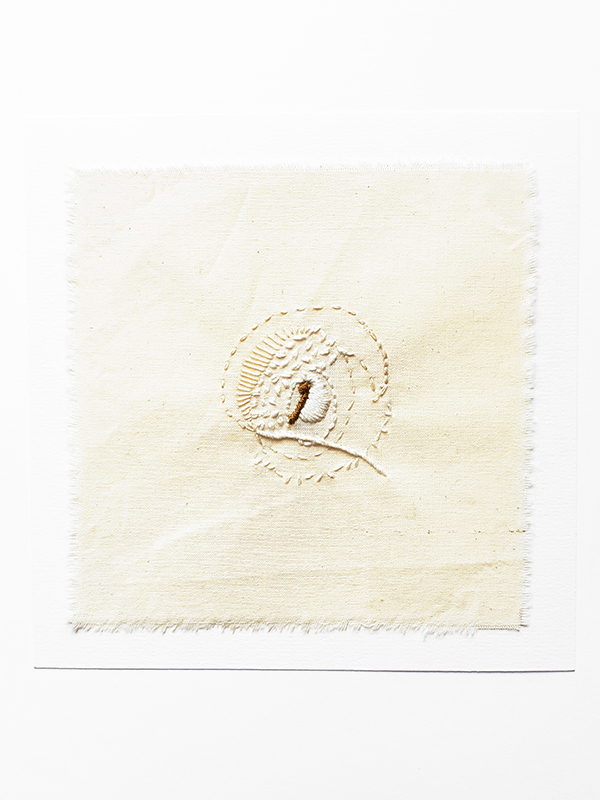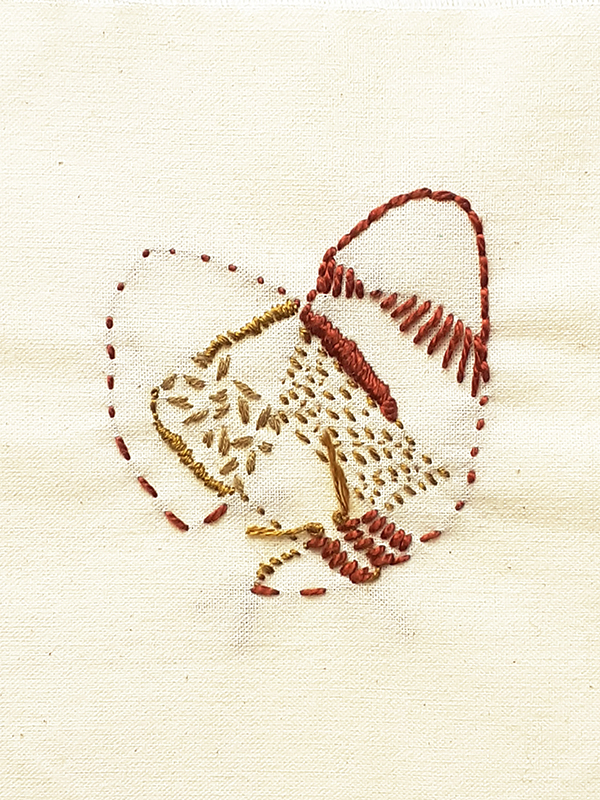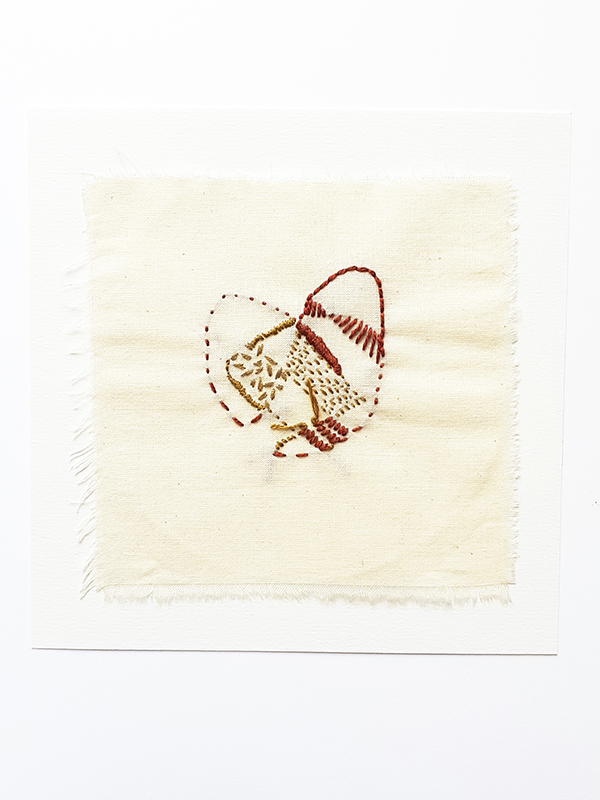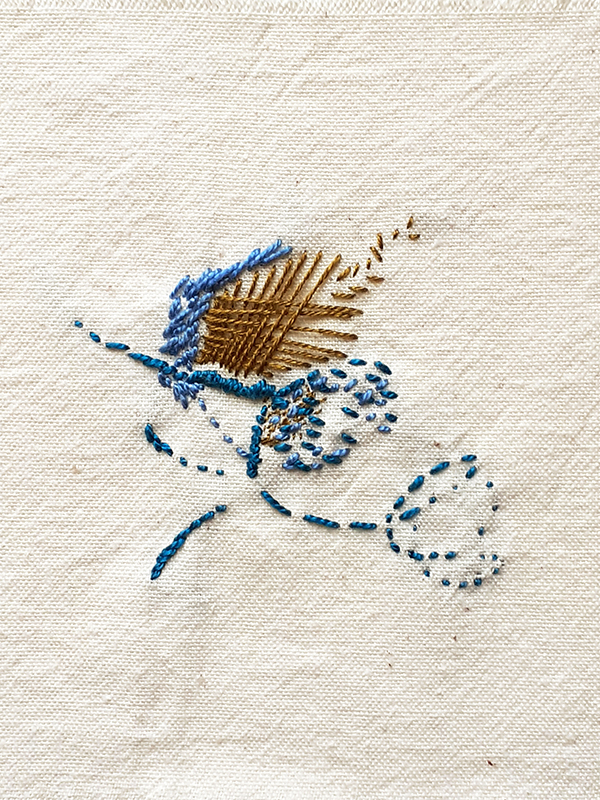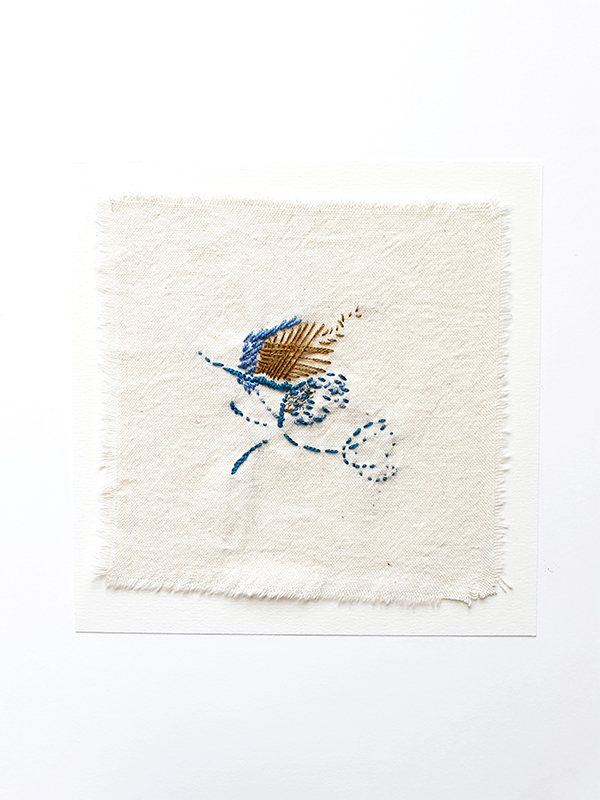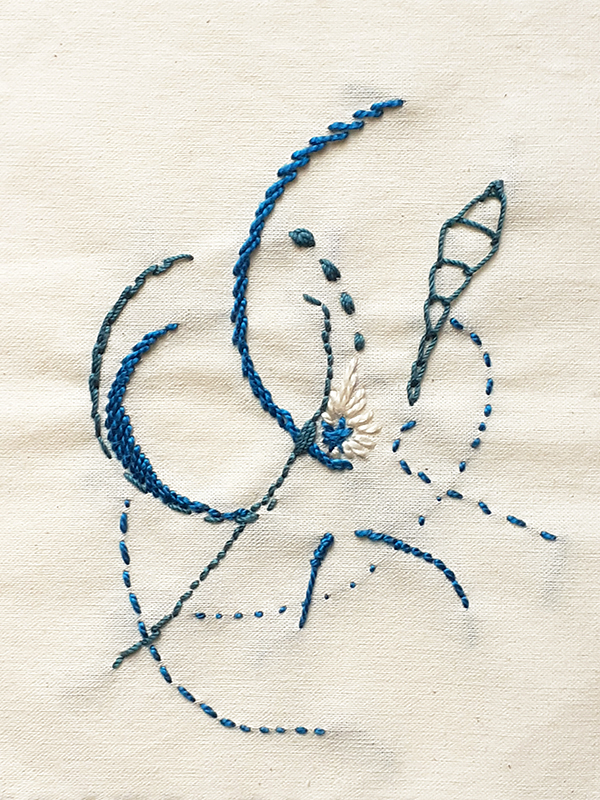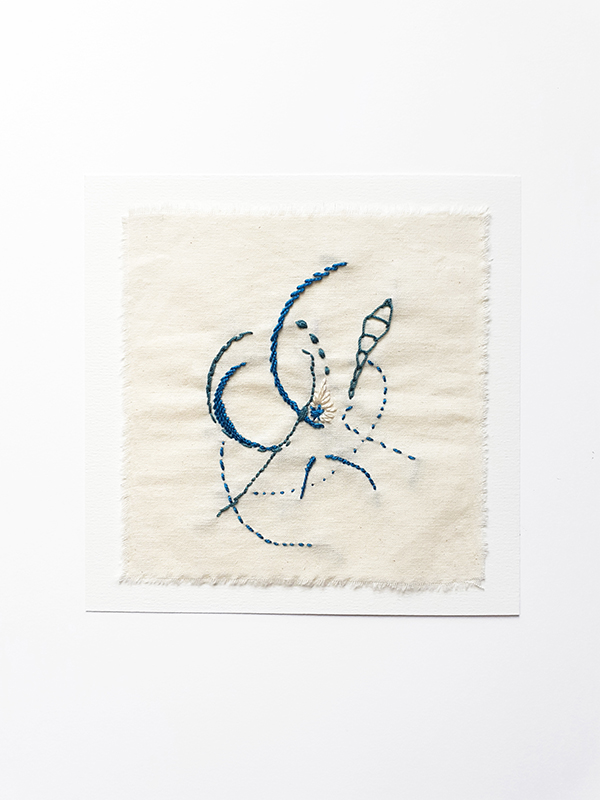 n°1, E.R., January 6th,
cotton and silk threads on vintage linen fabric
n°2, C.M.L., January 7th
cotton and silk threads on draping fabric
n°5, S.E.R.M., January 17th,
cotton threads on draping fabric
n°6, P.H.B., January 18th
cotton and silk threads on draping fabric
n°8, A.M.E., January 24th
cotton and silk threads on cotton fabric
n° 4, C.H., January 16th
cotton threads on draping fabric