Embroidering the intimate
"Here is what happens when...", an embroidered artistic experience
This embroidered artistic experience is related to the embroidered greetings I made in 2020.
I very often wonder about the place of the artist in society.
How to create a (textile) art, which would be actually and deeply connected to people ?
In concrete terms, how to make actual custom made artwork, with my textile skills ?
While working on an offer I could make, aligned with who I am, what and how I've been living in the last 20 years, here is what popped out of my mind :
What if, now, I actually think of you ?
Embroidering the intimate
Materializing emotions with intuitive embroidery
… and see what happens, when you tell me your story ?
What if, on the base of a conversation between you and me, when you would mention a memory, a meeting with a dear person, or a core project for you, I created a unique, custom made embroidered piece ?
As an abstract illustration of what I catch, such as feelings, emotions, when you're talking to me.
As a materialization of one of your cherished memories.
This project has been tested during summer 2021, with four volunteers to participate to the experience : from people I know quite well, to some much less.
As the result of the experience, the embroidered piece I make illustrates both the memory shared, the emotions related to it – and becomes its lasting reminder – and the special moment lived during this artistic experience.
I really enjoy this moment of intimate words, and feel grateful for the stories I receive. I take it as a gift, to me, too.
People who truly know me are not surprised with that process I created, because they know how much I value intimate conversations.
I know this is my place, as an artist, to gather the intimate, and to translate it in into a piece.
"This is what happens when you tell me your story"
Your own memory embroidered
What if, now, you tell me your story ?
Would you be interested in participate to this embroidered artistic experience ?
Would you like to treat yourself (or someone else) with the possibility to get an actual custom made and unique art piece, as a witness of your cherish memory ?
For more details, you can send me an email through the contact form, I will be delighted to tell you more about the process, the protocol and the various options (fabric, colors and size).
I am looking forward sharing such a moment with you, and creating new custom made and unique textile artwork.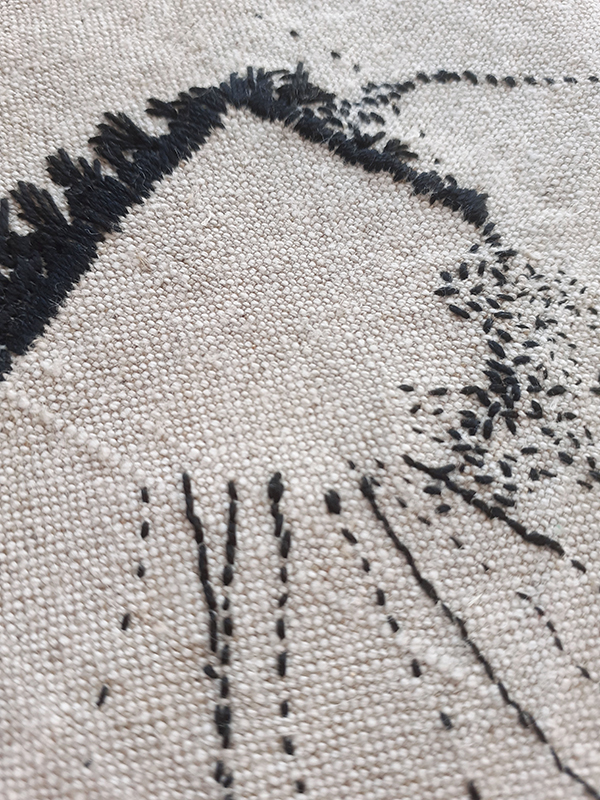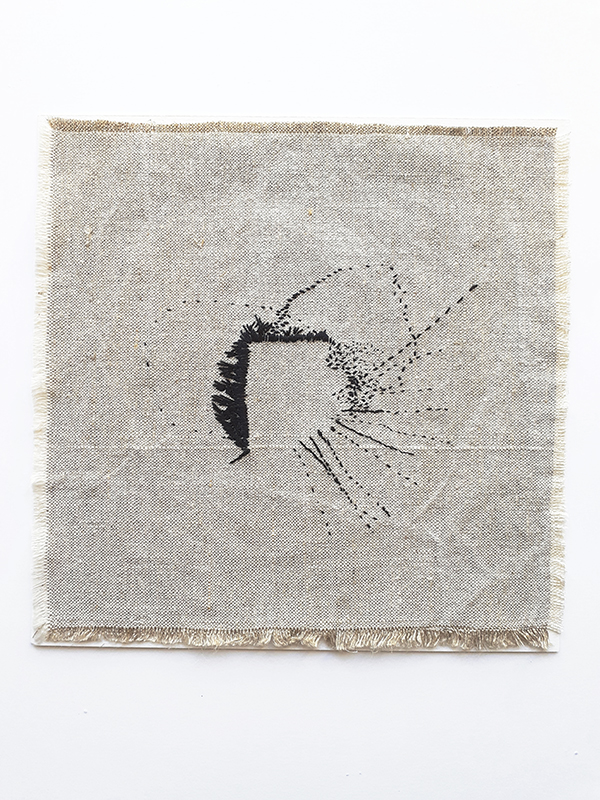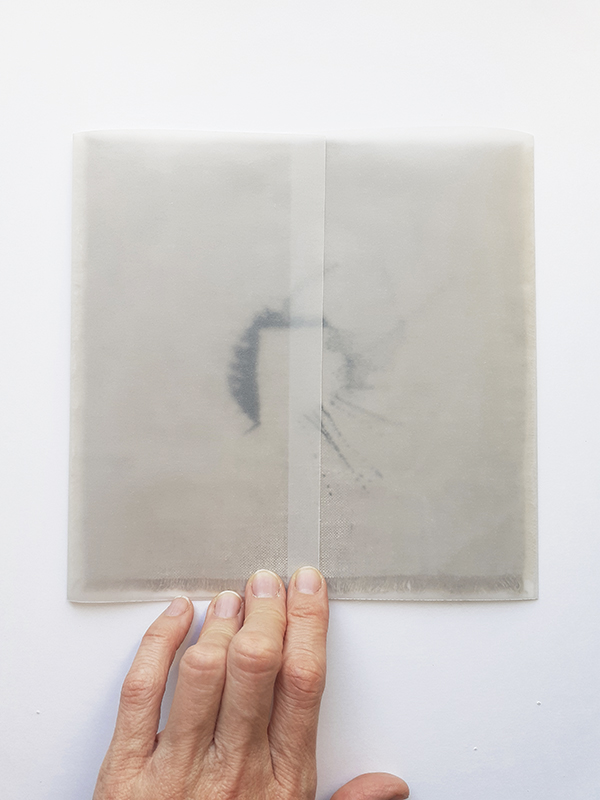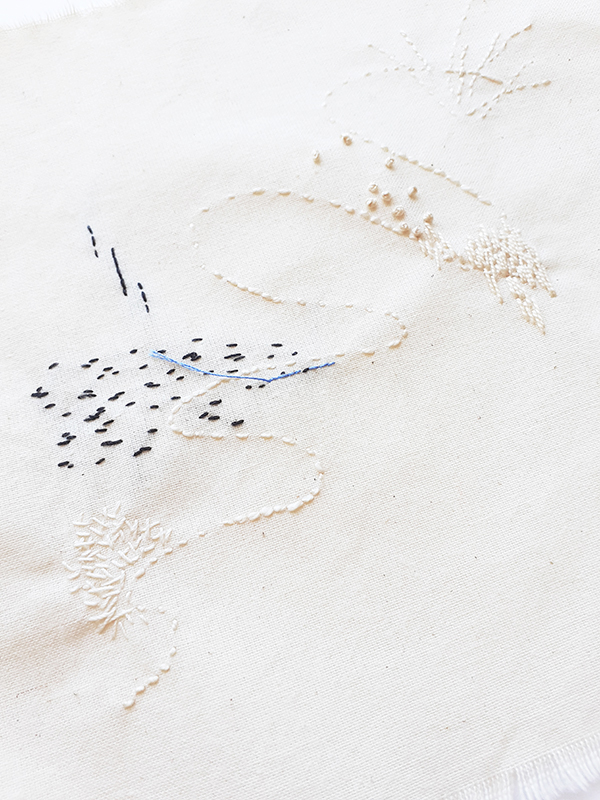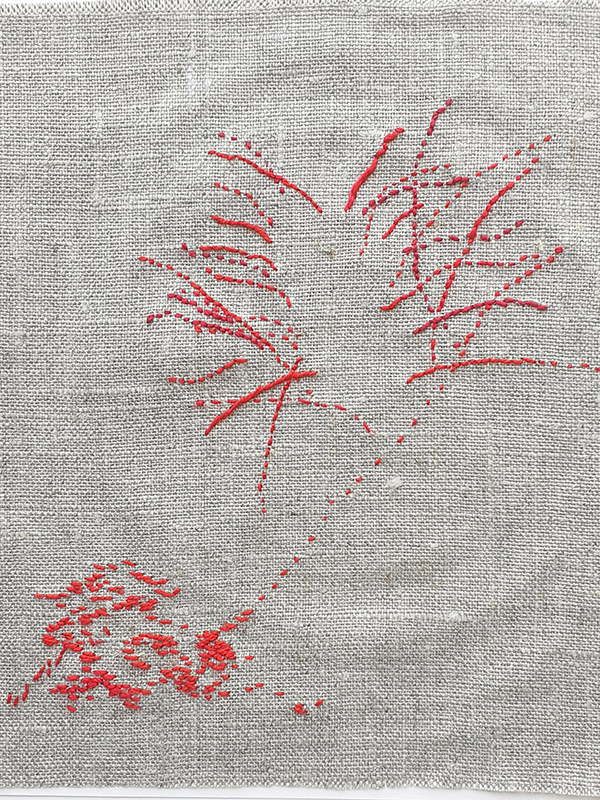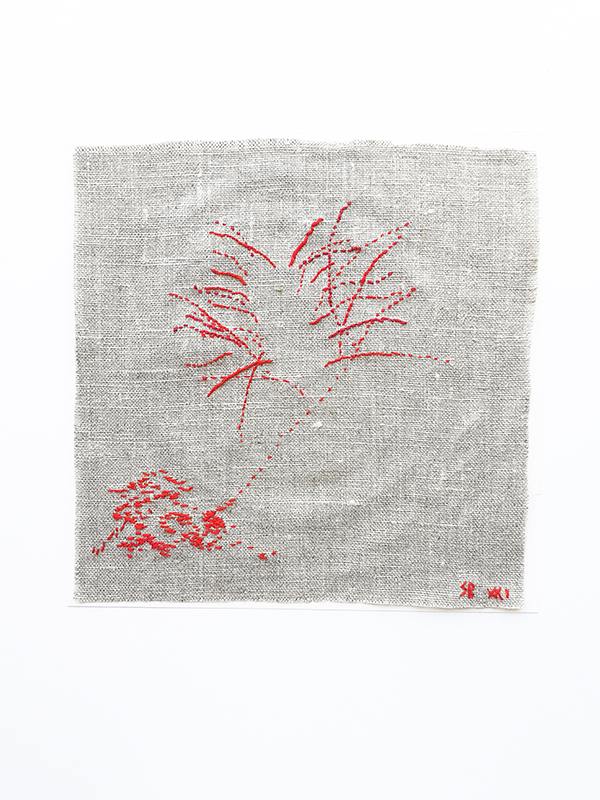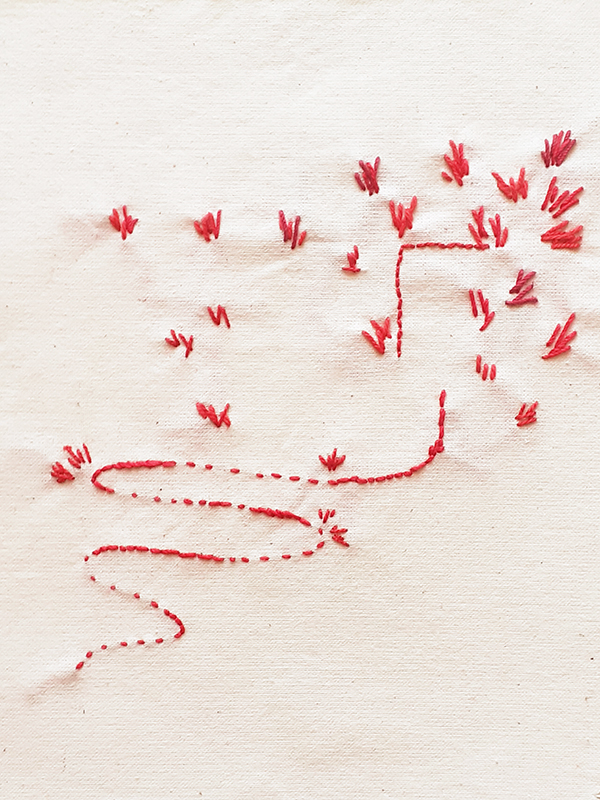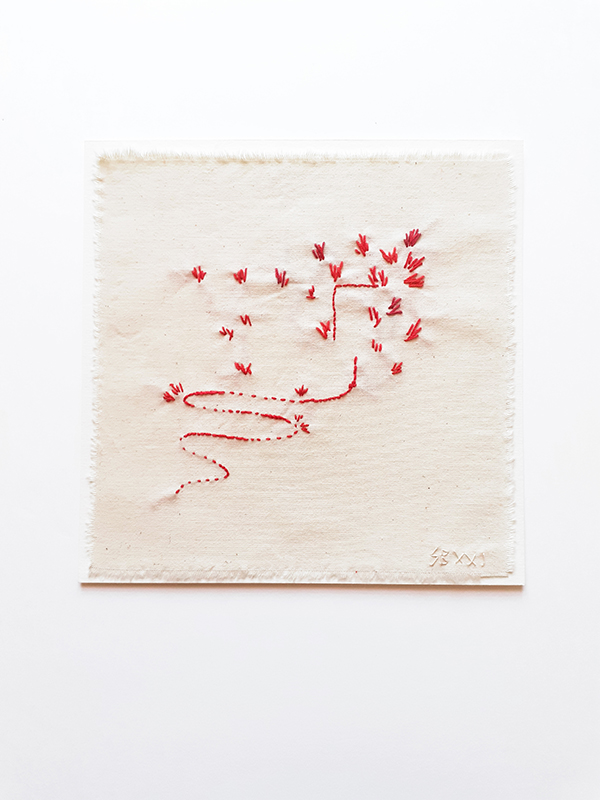 n°4, S.E.R., September 16th, 2021
cotton threads on vintage cotton and linen fabric
n°2, C.B., June 23rd, 2021
cotton threads on draping fabric
n°1, M.C., June 22nd, 2021
cotton threads on linen fabric
n°3, V.R, July 13th, 2021
cotton threads on draping fabric